MICRONEEDLING & RESCUEMD: AN ESTHETICIAN'S FAVORITE TREATMENT FOR HYPERPIGMENTATION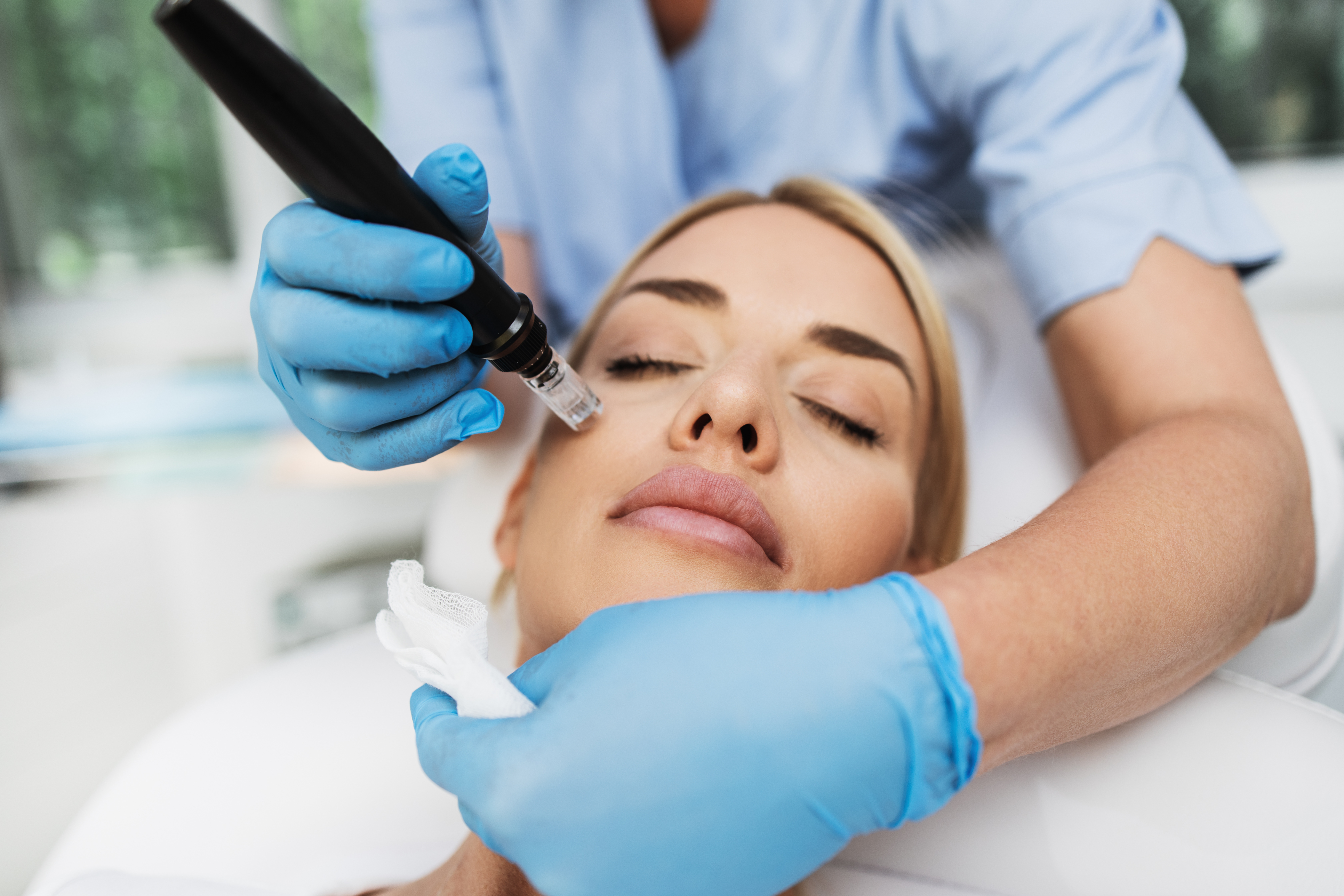 Do you have hyperpigmentation? You're not alone. It's one of the most common complaints that MDs and estheticians hear from their patients and clients. Licensed esthetician, microneedling specialist and founder of Âme Skin Studio in Norwalk, CT, Rosie Petrillo, shares her tips for treating stubborn hyperpigmentation and her in-office procedure of choice.
IS HYPERPIGMENTATION MORE COMMON FOR A PARTICULAR SKIN TYPE OR AGE GROUP?
"Hyperpigmentation is one of the most common complaints from my clients. These dark spots or patches are a tricky condition to treat and affect all skin types, especially those with a darker skin tone. There are numerous factors that can cause hyperpigmentation — hormonal changes, sun exposure, inflammation, skin injuries and lifestyle can trigger excess melanin production."
HER NUMBER #1 RULE TO PREVENT HYPERPIGMENTATION
"Not wearing sunscreen and using products that can cause inflammation are the most common mistakes that lead to hyperpigmentation. It's important to protect your skin from sun damage throughout the year, no matter the weather. Always wear broad spectrum sunscreens with a SPF value of 30 or higher regularly and as directed."
HER FAVORITE IN-OFFICE TREATMENT FOR HYPERPIGMENTATION
"Microneedling is definitely my favorite in-office treatment for hyperpigmentation. Microneedling, also known as collagen induction therapy, helps to regenerate skin cells by breaking down melanin, therefore lightening stubborn dark spots. It is a procedure where we create micro wounds to the skin which induce the body's natural wound-healing response. This process promotes collagen production and reduces the appearance of dark spots.
Each treatment plan is individually tailored to each client, so depending on the condition of the skin, it may take more or fewer microneedling sessions for best results. I generally recommend at least 3 microneedling sessions, spaced about 4-5 weeks apart. The results are long-lasting, healthy skin."
A GOOD REGIMEN GOES FAR IN-BETWEEN TREATMENTS
"Using the right product directly after your treatment and in the weeks to follow is crucial in achieving the best results. When you're getting microneedling treatments (or any other type of in-office treatment), you're investing in your skin. Protect that investment by having a consistent daily skincare routine and incorporating the right products into your regimen.
Using DNA Repair Complex after microneedling helps to resolve visible inflammation and support healthy cellular structures within skin as it recovers and renews. That's why DNA Repair Complex is no doubt my #1 choice.
I recommend that all of my clients use DNA Repair Complex twice daily, as a serum in the morning and night before applying their favorite moisturizer (+ SPF in the morning)."
Curious to learn more about microneedling with Rosie? Visit Rosie's website to book a treatment or skin consultation and follow her on Instagram for more microneedling, skincare and self-care tips.