HYPERPIGMENTATION ON THE BODY: WHAT CAUSES IT & HOW TO TREAT IT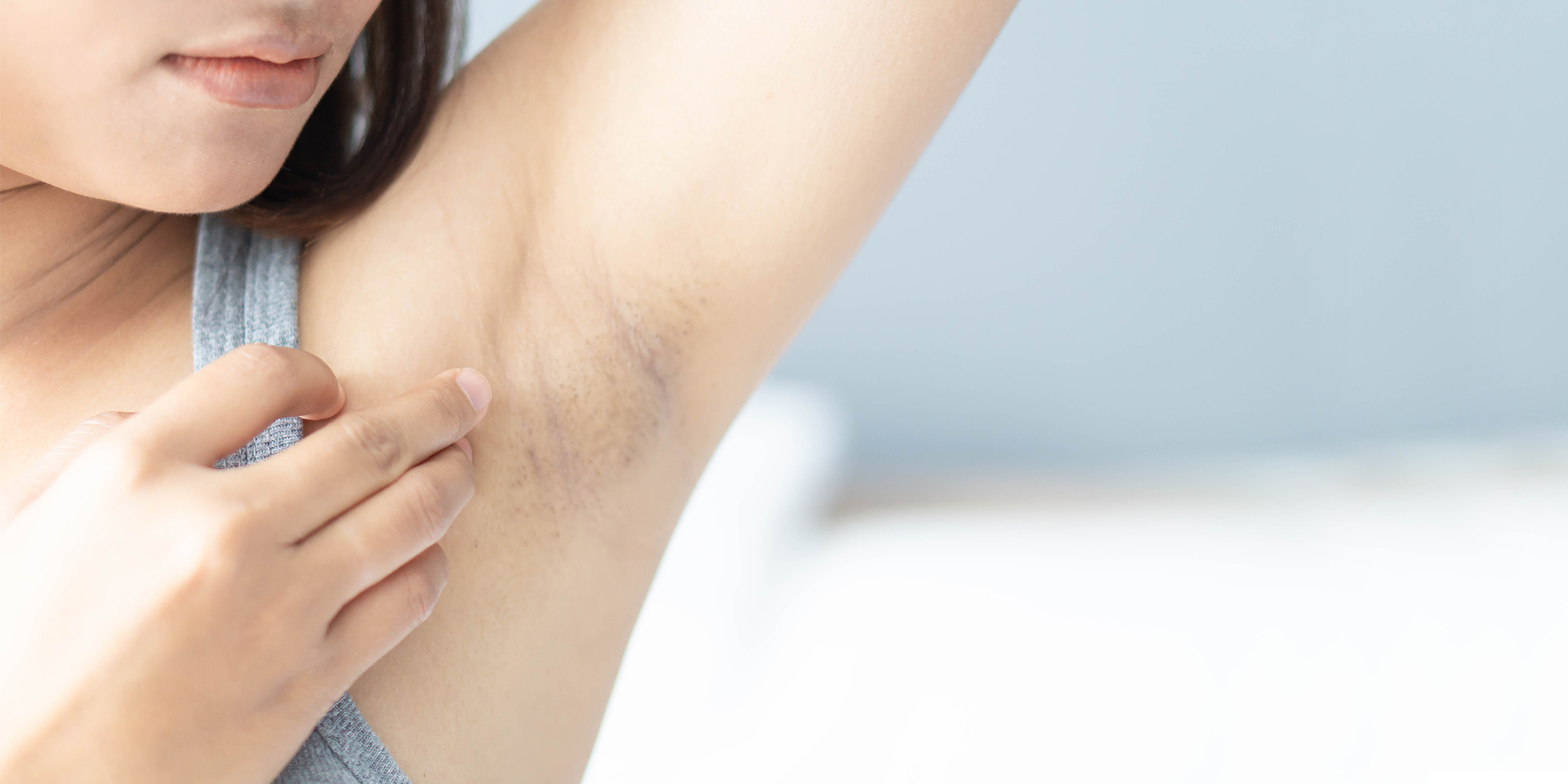 What's the first thing that comes to your mind when you think of hyperpigmentation? Those pesky dark spots on your face? Sure, we all know facial hyperpigmentation is a common complaint, but what about dark spots and patches on the skin below your face and neck?
In addition to treating stubborn pigmentation on the face, licensed aesthetician and owner of Kim Taylor's Holistic Skincare & Wellness Studio, Kimberly Taylor, treats hyperpigmentation in the underarm area and bikini area on a daily basis. Based in sunny Fort Walton, Florida, it's no surprise that Kimberly's clients are looking for a solution to treat these darkened areas of skin.
WHAT PHYSICAL AND ENVIRONMENTAL FACTORS CAN TRIGGER HYPERPIGMENTATION?

"Facial pigmentation has a lot to do with the fact that the sun here in Florida is very strong. Unfortunately, many of the clients that come to me for the first time to treat this issue are not aware of the fact that they should be wearing sunscreen. In Florida especially, you are going to be exposed to strong UV rays whether you are sunbathing, running errands, or even sitting by a window inside. Sunscreen is a must in both the summer and winter, no matter the skin type or where they may fit on the Fitzpatrick scale.
While most of the facial hyperpigmentation I treat is a result of sun damage and acne, hyperpigmentation on the skin below the neck can be due to other factors. Hyperpigmentation in the bikini area is normally from friction, chafing, waxing or shaving.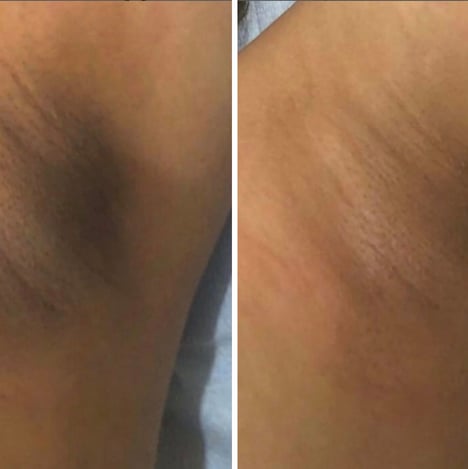 Kimberly Taylor's client after treating underarm hyperpigmentation with RescueMD for 28 days.
For my clients with underarm hyperpigmentation, it is normally due to irritation and burns from deodorant use or friction from clothing or skin-on-skin. Dark underarms can also be attributed to a skin condition called Acanthosis Nigricans which is often the result of insulin resistance, certain medications and hormonal disorders. Always stay on top of your health and share concerns with your doctor.
In addition to the above, when living in a sunny place like Florida, the heat, humidity and sweating can make skin damage from friction even worse."
ARE CERTAIN SKIN TYPES MORE PRONE TO HYPERPIGMENTATION?

"Unfortunately, individuals with naturally darker skin are more prone to hyperpigmentation. The skin is already creating the melanin which gives it a darker color, therefore when there is any type of trauma, there is an increase in this melanin production, resulting in hyperpigmentation."
WHAT ARE THE OPTIONS FOR TREATING HYPERPIGMENTATION ON THE BODY?

"For body treatments, my in-office go-to is usually a Chemical Peel, Diamond Microdermabrasion, or an Enzyme Peel with RescueMD as part of the treatment and RescueMD for aftercare as well. My favorite is a Chemical Peel with RescueMD protocol and post-care treatment. RescueMD has proven to be the answer for my clients dealing with hyperpigmentation."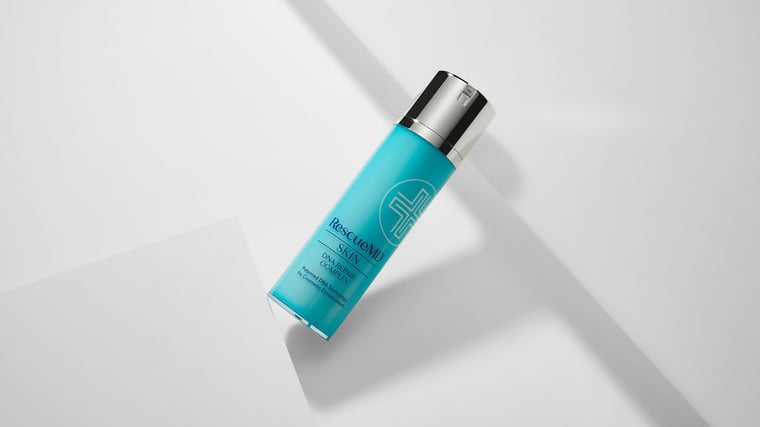 HOW DOES RESCUEMD WORK TO TREAT HYPERPIGMENTATION?
RescueMD's proprietary lapachol helps to even skin tone and treat dark spots by encouraging more natural skin to emerge. When external stressors damage healthy skin DNA, the body triggers the DNA replication process by sending signals to certain proteins, including CUL4A. CUL4A works quickly to replicate DNA — too quickly, as the protein often makes mistakes, which manifest as visible skin damage like hyperpigmentation.
Lapachol helps slow the function of CUL4A, making it work smarter and reducing DNA replication errors. By decelerating CUL4A, lapachol helps your DNA create better-looking skin.
Ready to see what results you can achieve with RescueMD? Purchase your bottle of DNA Repair Complex today.
---
Want to learn more about treating hyperpigmentation with Kimberly? Check out Kimberly's website to book a treatment or skin consultation and follow her on Instagram for more head-to-toe skincare content and tips.