EVERYTHING YOU NEED TO KNOW ABOUT INTENSE PULSED LIGHT THERAPY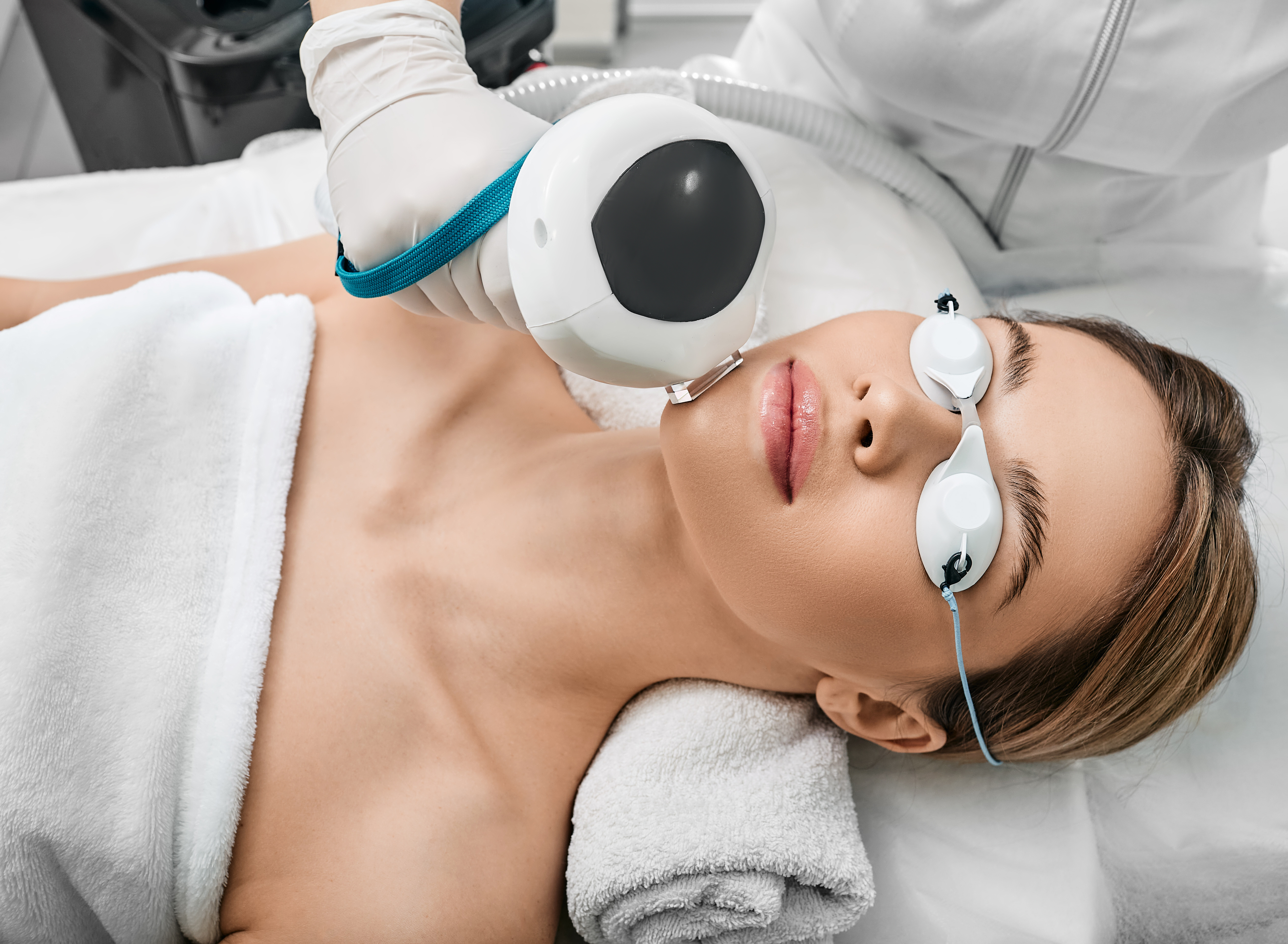 With sunnier days ahead of us, we're getting our last minute laser and light treatments before spring is in full swing. What is one of our favorite treatments to get in the winter and early spring to refresh and reset skin before summer? Intense pulsed light, or IPL, is an effective way to target hyperpigmentation, vascular lesions, wrinkles and provide overall skin rejuvenation with minimal downtime.
We sat down with Lily Nizam, PA-C, CPCP, and co-founder of Alabama Surgical Arts and ASA MedSpa to discuss this popular 'lunchtime' treatment.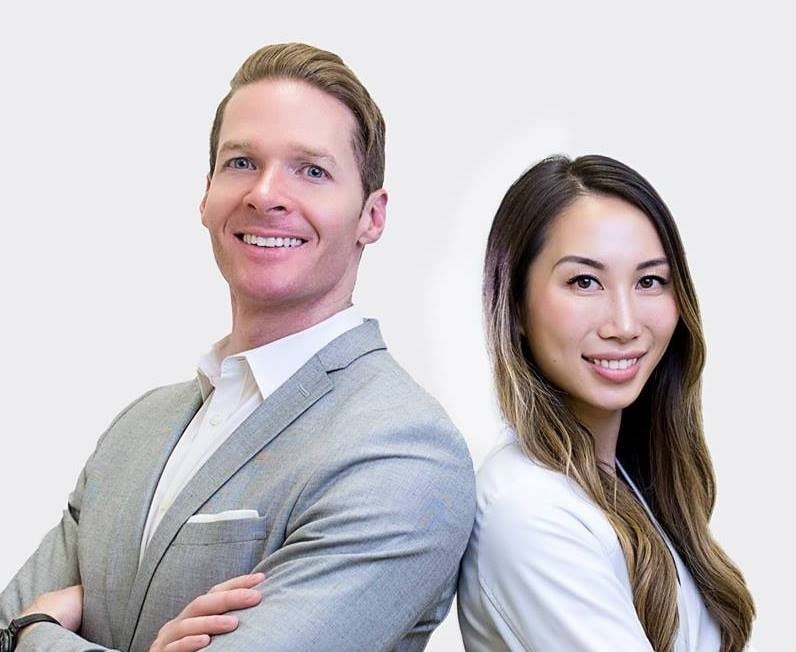 Lily Nizam, PA - C, and Sami A. Nizam, II, MD, DMD, founders of Alabama Surgical Arts in Montgomery, AL.
WHAT IS IPL AND WHAT ARE ITS BENEFITS?
Although IPL is often referred to as a laser treatment, this categorization is actually inaccurate as the mechanics of IPL differ from that of a laser; while a laser is actually a single wavelength of light in a direct beam, IPL is comprised of multiple wavelengths of light that are emitted in pulses to reverse skin damage.
"The natural aging process and the sun exposure can take a toll on your skin and you might have noticed how you have uneven complexion and even lost your skin glow. IPL stands for Intense Pulsed Light, also known as photo rejuvenation and uses laser light technology, and can help reduce the appearance of some of the most common skin problems such as brown spots, melasma, broken capillaries and sun spots.
At Alabama Surgical Arts, we utilize this laser light technology to help generate new, healthy tissue and collagen – giving you the younger-looking appearance you want. There's very little recovery time and few side effects, making it a popular procedure. Treatments performed at Alabama Surgical Arts are fantastic for clearer complexion and bringing back our glow."
HOW DOES IPL COMPARE TO LASER?

"IPL is different from other fractional, ablative and non-ablative lasers in the sense that it targets melanin and hemoglobin instead of water. It also does not produce downtime."
WHO IS A CANDIDATE FOR IPL?

"Individuals who have sun spots, uneven skin tone, unwanted freckles, broken capillaries, enlarged pores and redness are candidates for IPL."
While IPL is generally suitable for individuals that fall between type 1 and type 4 on the Fitzpatrick scale, IPL should be avoided on tanned skin and Fitzpatrick types 5 and 6 as it can potentially cause further damage to the skin. Individuals should also avoid sun exposure in the two weeks before treatment and use sunscreen daily. IPL should also be avoided if you're currently taking or have recently finished taking a course of Accutane or are pregnant. Avoid waxing or using depilatory products on the skin in the week before treatment. Always consult with your licensed provider to discuss OTC skincare products and/or prescription topicals and medication that may need to be stopped prior to treatment.*
HOW MANY IPL TREATMENTS DO MOST PEOPLE NEED?
"Younger looking skin is easier than you think with IPL photofacials. In just one treatment you can have a more youthful looking appearance with improved tone and texture of your skin. Typically we recommend a series of 4 treatments spaced 1 month apart for most beneficial results."
RescueMD customer's results (7 days post-treatment) after one IPL session with RescueMD post-care regimen. Customer is not a patient of Nizam or Alabama Surgical Arts Team.
WHAT SHOULD I EXPECT DURING aN IPL TREATMENT?
"During an IPL session, the device precisely delivers pulses of light, increasing the skin's production of collagen for a smoother, more supple appearance. The entire procedure can be completed in as little as 15-30 minutes. With quick and powerful flashes of light. The light energy then penetrates below the skin's surface, where the unwanted brown pigment lives. The heat breaks down this pigment into tiny particles, which either rise to the skin's surface and naturally sloughs away."
WHAT ARE BEST PRACTICES FOR POST-CARE AND WHAT TO AVOID?
"We recommend avoiding sun exposure for 24-72 hours. Sunscreen is necessary as a routine step to protect your skin from further sun damage. We also recommend meeting with our estheticians to collaborate on a customized skincare routine that can include products such as facial cleansers, serums and moisturizers."
While it's important to avoid the sun for two weeks after treatment, Dr. Suzman notes that it's also important to avoid vigorous exercise or activities that heat the skin within the first 48 hours after treatment. As relaxing as they may be, he also recommends taking a break from hot baths, showers, saunas and avoiding high temperatures as much as possible. Avoid waxing or using depilatory products on treated areas of skin for a week after treatment. Avoid physical and chemical exfoliants for at least a week post-procedure or until your provider gives you the go-ahead. Refrain from picking at any spots or scabs post treatment.
Not following the post-care instructions for your ultra sensitive, post-treatment skin could result in additional skin damage like scarring, burns, hyperpigmentation and photo-damage.
WHY YOUR POST-PROCEDURE SKINCARE REGIMEN MATTERS
"It's important to use the right skincare products after a procedure that are designed to help maintain in-office procedures. A similar analogy would be receiving a dental cleaning and then continuing to brush and floss your teeth afterwards.
A reparative post-procedure serum like RescueMD would definitely help skin heal and boost results. We are big advocates of products that help heal the skin sooner and decrease downtime. Our patients are thankful that they are able to get back to their daily routines - the sooner the better. That way they are also more apt to sign up for another treatment if they know it would not interfere too much with their lives."
ABOUT LILY NIZAM, PA-C, CPCP, AND CO-FOUNDER OF ALABAMA SURGICAL ARTS & ASA MEDSPA
Born and raised in Boston, MA, Lily attended Massachusetts College of Pharmacy and Health Sciences where she obtained her Bachelor of Health Sciences in 2009 and Master of Physician Assistant Studies in 2011.
Lily has been practicing in surgical subspecialties since 2012 with training from the world-renowned Mayo Clinic. She also worked in New York, one of the country's hubs for aesthetic medicine, furthering her technical skills and solidifying her artistic abilities while excelling in the field. Lily enjoys educating her patients on the available treatments that would most benefit them based on their aesthetic goals. She loves helping her patients develop more confidence by enhancing their natural beauty.
PA Nizam has been practicing in surgical subspecialties since 2012 with training from the world-renowned Mayo Clinic. She also worked in New York, one of the country's hubs for aesthetic medicine, furthering her technical skills and solidifying her artistic abilities while excelling in the field.
Lily is certified by the National Commission on Certification of Physician Assistants and is a member of the American Association of Physician Assistants. More recently, she has successfully integrated permanent cosmetics as her second career and has earned her Certified Permanent Cosmetics Professional credentials through the Society of Permanent Cosmetics Professionals.
Lily focuses on high attention to detail and immaculate precision while recognizing the importance of facial anatomy to be able to deliver the highest quality of care to her patients.She loves helping her patients develop more confidence by enhancing their natural beauty.
Follow Lily Nizam, PA-C and Alabama Surgical Arts on Instagram. Visit Alabama Surgical Arts website to learn more and schedule your treatment with her.
*Consult with your provider to help understand your goals and find the best treatment for your skin concerns, skin type and lifestyle.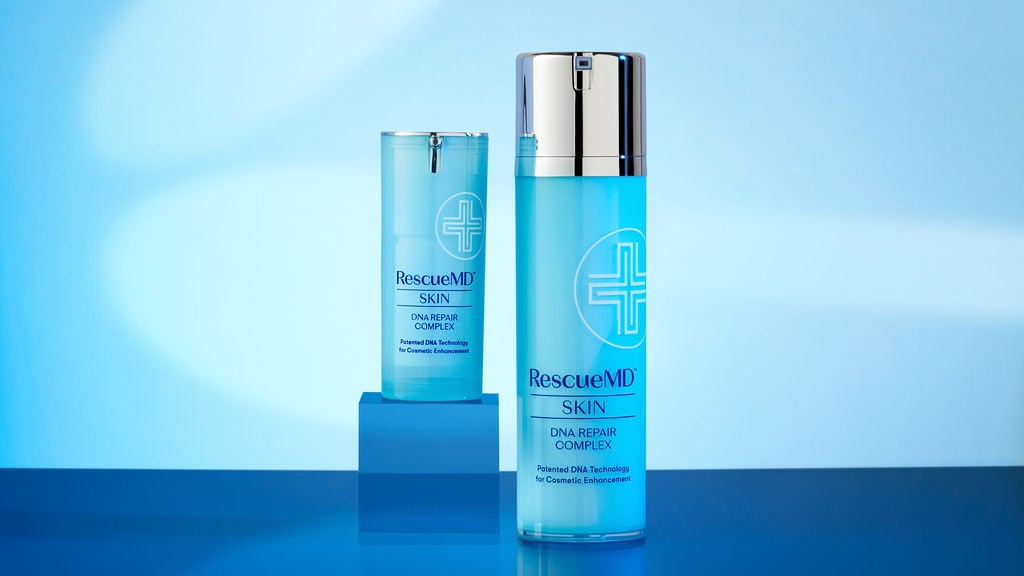 ---